Layla and guest DJ Jess Snot go to work, keeping things unstable and relentlessly wrong.
Podcast: Play in new window | Download (Duration: 1:01:31 — 42.3MB)
Intro song:
PANG – Young Professionals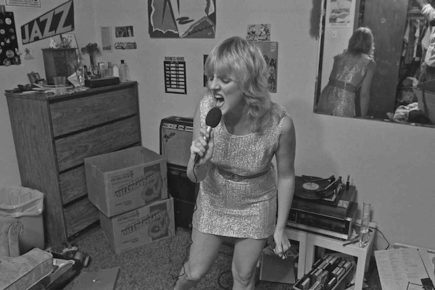 Jess Snot Is a Bloody Square
C.O.M.A. – Assaut
SODS – Police
STATEMENT — Who Won the Human Race? (not APOSTLES – sorry)
ARMED FORCE – Pop Star
ANOREXIA – I'm a Square
Actually, Jess Is a Total Cretin
THE CRETINS – Samem Im Darm
THE DILS – Blow Up
WARSAW – No Love Lost
CRISIS – PC 1984
SIN 34 – Not
Layla gets greasy in the newly issued/reissued pile, part one
OILY BOYS – Tan
RUSTED SHUT – Hatchet
SAVAGE AMUSED – Second Class Bore
PETER GUTTERIDGE – Having Fun
SIMPLY SAUCER – Bullet Proof Nothing
Continued adventures in the newly reviewed in the MRR depths, part deux
PERSONNEL – Hysteria
SHOES THIS HIGH – The Nose One
RAKTA – Run into the Forest
WET DRAG – Work Drag
Caring Is Hateful
VIDEO – Join the Hate Wave
THOR'S HAMMER – I Don't Care
Outro song:
IN SCHOOL – Knocked Out
MRR Radio is a weekly radio show featuring the best DIY punk, garage rock and hardcore from the astounding, ever-growing Maximum Rocknroll record collection. You can find the MRR Radio podcast, as well as specials, archives, and more info at radio.maximumrocknroll.com. Thanks for listening!