Rob brings it again with lots of new punk, pop and hardcore. Plus a nod to the almighty Jared Warren and some Bloodstains insanity. Rock on and rock hard!
Podcast: Play in new window | Download (Duration: 1:00:45 — 41.8MB)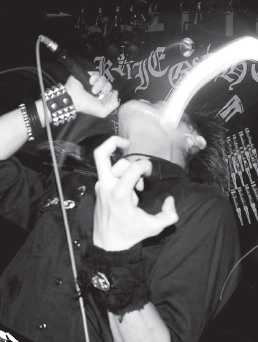 Intro song:
DEAD KENNEDYS – Anarchy for Sale
Rob – Ripping hardcore fresh from the record bins
TO HELL AND BACK – Street Train
COKE BUST – Time Left
LÄRM – Hippies
SLANG – Ill Peace Hymn
KRIEGSHÖG – Rotten
OFF! – Black Thoughts
BRUTAL TRUTH – What You Want
LACK OF INTEREST – The Edge of Clarity
Rob – Jared Warren is the common thread and a riff monster
KARP – Dueling Banshees
THE WHIP – Freelance Liaison
BIG BUSINESS – Just as the Day Was Dawning
Rob – More new rock 'n' roll
NOBUNNY – Hippy Witch
BARE WIRES – Young Love
KIDNAPPERS – Milkshake
DAVILA 666 – Mala
MIND SPIDERS – Go!
Rob – Bloodstains across Scandinavia
KRIMINELLA GITARRER – Patroner (Sweden)
PELLE MILJOONA & N.U.S. – Olen Tyoton (Finland)
PF COMMANDO – Reggare (Sweden)
SENSUURI – Kirjoitan Seinaan (Finland)
OVERDOSE – Takkhold Kjert (Norway)
Rob – Tribute to the MRR compilations for days gone past
N.O.T.A. – Propaganda Control
CRUCIFIX – Annihilation
Outro song:
ALL YOU CAN EAT – They Won't Stay Dead