Dan pulls/slops together an 11th hour show, with some help from Langford.
Podcast: Play in new window | Download (Duration: 1:00:22 — 41.5MB)



Intro songs:
LIVID – Bright Lights, Pubic Hair / Dead to Me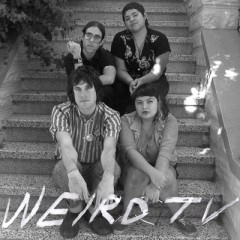 Dan starts off with a new set
CHALK CIRCLE – The Slap
NEON BLUD – Untitled 1
WEIRD TV – Sufrir
RAS – Vill Ha Mer
GG KING – Drug Induced State
And now Langford does a new set
NASA SPACE UNIVERSE – Sean Rodman
WOOLF – Sandilands
SPIDER FEVER- Whatcha Gonna Do?
3 TOED SLOTH – Hangin'/…
WHOA HUNX – Lazy Days
RAPE REVENGE – I'm So Gay
And back to Dan
YADOKAI – Vows
GETTING EVEN – End Credits
CHAOS DESTROY – Punks Are Vinyl Poisoning
HPP – Sludge Love
SORRY EXCUSE – Traitor
Western Michigan Comp-Hell-ation
SHATTERED BADGE – Shattered Badge
JESUS CRISIS – Chain Reaction
POSITIVE NOISE – You're the Problem
PROTOCULTURE – Exhausted Planet
HEGEMONICIDE – Think For Yourself
SCABBURGER – What Happens at the Sound Barrier?
Dan recites the alphabet backwards again
ZÓNA A – Mam Vela Dôvodov
YDI – Not Shit
X-RAY SPEX – Artificial
WAR SQUAD – In My Rage
VEGETATIVE STATE – Cracker
Outro song:
TYRADES – Vicious Rumors