Rob has Scotty from Tankcrimes come in and play some bands from the upcoming Brainsqueeze Fest in Oakland and do a quick label highlight. Rob squeaks in a quick set of some new jams and a classic favorite of his. Like always, MRR Radio is proud to be loud!
Podcast: Play in new window | Download (Duration: 1:01:52 — 42.5MB)
Intro song:
STFU – No Beliefs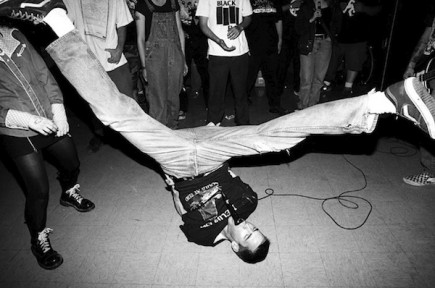 Scotty – Brainsqueeze Part 1
FINAL CONFLICT – Political Glory
KICKER – Not You
FUCKED UP – Ban Violins
CONQUEST FOR DEATH – Sandstorms
GHOUL – Hang Ten
Rob – Mostly New Releases
SUSPECT – Fear & Revenge
RITUAL CONTROL – Hollow on the Inside
HAYMAKER – Let Them Rot
HYSTERICS – Outside In
9 SHOCKS TERROR – Attack With a Gas Mask
Scotty – Brainsqueeze Part 2
MUNICIPAL WASTE – Floor Score
BAT – Bat
BRAINOIL – Death Dry Season
GHOUL – Death in the Swamp
NEGATIVE APPROACH – Nothing
Scotty – Tankcrimes Label Spotlight
PELIGRO SOCIAL – No Religion
CASE OF EMERGENCY – Never Again
VITAMIN X – Big Black Hole
ANNIHILATION TIME – Imaginary Mirror
Outro song:
STFU – Miserable Existence
MRR Radio is a weekly radio show featuring the best DIY punk, garage rock and hardcore from the astounding, ever-growing Maximum Rocknroll record collection. You can find the MRR Radio podcast, as well as specials, archives, and more info at radio.maximumrocknroll.com. Thanks for listening!