New Issue Day! We take a break in the midst of packing up the zines to give you some punk hits!
Podcast: Play in new window | Download (Duration: 1:07:01 — 46.1MB)
Intro song:
WHITE TEARS – Tears of Hate
Kat kills
COLERA – Somos Vivos
AGENT ORANGE – Lingerie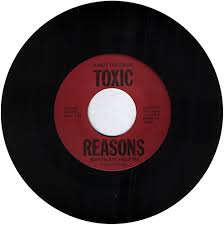 Dan keeps it fast and brutal
CHEETAH CHROME MOTHERFUCKERS – Feel Like
KNIFE FIGHT – Fashion Parade
Amelia stresses out
TOXIC REASONS – War Hero
DISRUPTERS – Gas the Punx
Jeremy…for the fuckin' punx!
KAFKA PROSESS – Sa Diktatorisk
CHICKEN BOWELS – Keep Our Fire Burning
Laura does her thing
FX – Slag
THE ART ATTACKS – Punk Rock Stars
Kevin is always pissed
MOMENT OF YOUTH – Moment of Youth
CRISPUS ATTUCKS – The Fight Remains the Same
Andy gets suddenly shy
THE CLAY – The Middle East Combat Area
ANTI-SYSTEM – Service/1000 Rifles
Andrew rages
ACCOMPLICE – Over the Edge
JUDGEMENT – The Mad Dog
Jason takes it faster
MY RIFLE – Fall on your Sword
DISSENSION – Path of Progression Pt.II/Reject the Filth/Anti-Sanction
HIATUS – Through Ages
Chuck wraps it up
CIVIL DISOBEDIENCE – In a Few Hours of Madness
RKL – WHY?
Outro song:
CIVIL DISOBEDIENCE – Waking Nightmare