Rotten Ron and the family, minus Adam Hot Dog, tear up the kitchen. Friends rule!
Podcast: Play in new window | Download (Duration: 58:54 — 40.5MB)
Intro song:
GLAM – Fin de Mes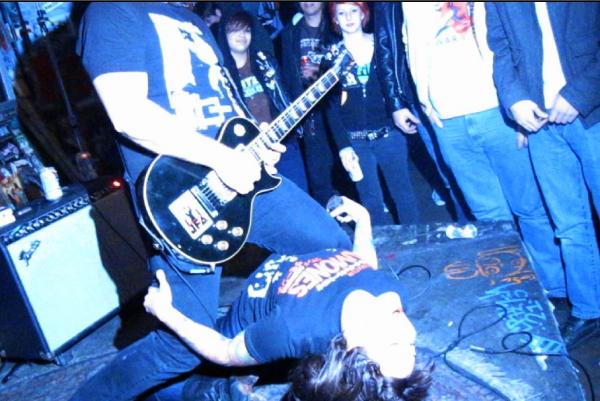 Rotten Ron – 3 Hours of Sleep and Goin' Strong
THE GR'UPS – A Lil' Lost
RANGE RATS – Range Rats Theme
MCDONALDS – ?
FUCK EMOS – Pedophile
BLIGHT – Dream Is Dead – TRK2
Horrible Hal's Fave Halitosis Newbees
ROOFIE & THE NIGHTSTALKER – G.H.B.
NOVEDADES CARMINHA – T.U.N.A.
JOHNNY WOLGA – New Life
TEENAGE KICKS – Electric Girl
BRAIN EATERS – Girl From S.I.N.
Mike Desert's Asshole Cleansing:
SYLVAIN SYLVAIN – Teenage News
CRISPY NUTS – Way
DERELICTS – Misery Maker
USELESS FUCKS – Frat Boy Fuck You
SUSPICIONS – Much Too Late
Gemmers (Meat) Injection of Pop
MIND SPIDERS – Dirty Secrets
DEFECTORS – No to the Nite
STICK N STONES – Red Light
THE REACTORS – The Seduction Center
DILLINGER FOUR – Sugar Magnolia
SHITTY LIMITS – Last Order
MARKED MEN – On
Outro song:
THE DICKS – Hate the Police