Monthly Archives: July 2010
Layla, Hubbs, and visiting punkers Golnar and Yumi are all angered by the unjust verdict in the Oscar Grant case… And also although Layla insinuates that no one has been censoring the show for a few months, she was wrong! Sorry to undermine your work Scott Moore – you rule.
Podcast: Play in new window | Download (Duration: 59:16 — 40.8MB)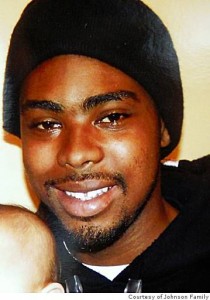 Intro song:
RIP – Policia No!
Layla plays some current tunes – all featured in the review section of MRR #327!
SON SKULL – Perennial
NÜ SENSAE – New Lies
NEON BLUD – Sophomore Blud
MAYDAY! – Illegal Alien v. Child Predator
GUN OUTFIT – Southern Chill
Golnar used to run this magazine! Now she is a grad student, but she still has jams.
SONICS RENDEZVOUS BAND – City Slang
MEAT PUPPETS – Walking Boss
HANS-A-PLAST – Sex Sex Sex
URGENT FURY – 58,000 Dead
CHECKMATE – Only Fools Pretend to Be Happy
Yumi hates the police!
DICKS – Dicks Hate Police
DILS – Sound of the Rain
YOUNG WASTENERS – Siren Symphony
URBAN WASTE – Police Brutality
AK-47 – The Badge Means You Suck
Hubbs' set got cut short, but is it sweet? You be the judge!
ELTON MOTELLO – Jet Boy Jet Girl
JAYNE DOE – As the World Turns
Outro song:
VENOM P STINGER – Dear God
Rotten Ron and the family, minus Adam Hot Dog, tear up the kitchen. Friends rule!
Podcast: Play in new window | Download (Duration: 58:54 — 40.5MB)
Intro song:
GLAM – Fin de Mes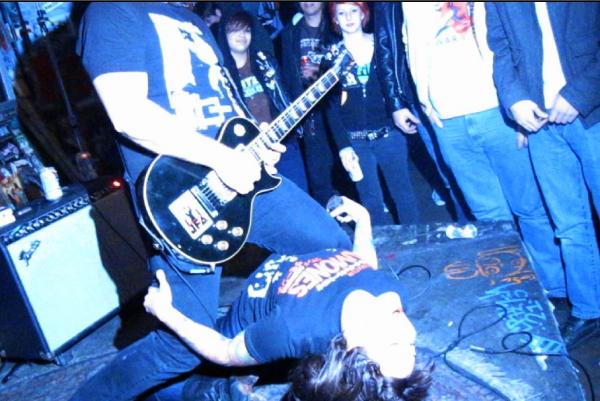 Rotten Ron – 3 Hours of Sleep and Goin' Strong
THE GR'UPS – A Lil' Lost
RANGE RATS – Range Rats Theme
MCDONALDS – ?
FUCK EMOS – Pedophile
BLIGHT – Dream Is Dead – TRK2
Horrible Hal's Fave Halitosis Newbees
ROOFIE & THE NIGHTSTALKER – G.H.B.
NOVEDADES CARMINHA – T.U.N.A.
JOHNNY WOLGA – New Life
TEENAGE KICKS – Electric Girl
BRAIN EATERS – Girl From S.I.N.
Mike Desert's Asshole Cleansing:
SYLVAIN SYLVAIN – Teenage News
CRISPY NUTS – Way
DERELICTS – Misery Maker
USELESS FUCKS – Frat Boy Fuck You
SUSPICIONS – Much Too Late
Gemmers (Meat) Injection of Pop
MIND SPIDERS – Dirty Secrets
DEFECTORS – No to the Nite
STICK N STONES – Red Light
THE REACTORS – The Seduction Center
DILLINGER FOUR – Sugar Magnolia
SHITTY LIMITS – Last Order
MARKED MEN – On
Outro song:
THE DICKS – Hate the Police