This episode of MRR Remote Radio comes from Lima, Peru, where Gustavo answers the age-old question of what would've happened if Selena y Los Dinos had kept it hardcore.
Podcast: Play in new window | Download (Duration: 58:42 — )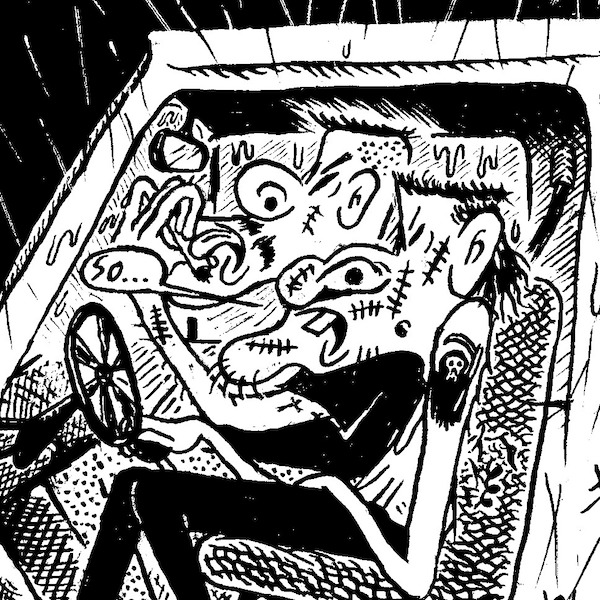 Intro song:
GUINEA KID – Mongoloid
Does a Maximum Rocknroll shitworker shit in the woods?
NARC PARADE – Ned
FUSSY – Fussy's in Your Head
BORED TO DEATH – I Hate Myself But I Hate You More
KING WORM – Kill Pizza Punks
Uplifting hymns to put on while shoplifting
DORY TOURETTE AND THE SKIRTHEADS – Wrong Man Here
THE JOCKS – Give Me Your Germs
CHATA – This Pipe Is an Ice Bong
976 – Bbq Egg Song
So you bought the new Green Day and are willing to give this punk thing a shot
CIVIL DYSENTERY – The Finish Line
DAVID COPPERFUCK – Night Blindness
JEAN JAM – Home Alone
ALIAS LA GRINGA – Diablos
MOMMY LONG LEGS – Assholes
Songs about ordinary fucking people
HIGH ANXIETY – Low Society
POSER POSSE – White Cars
TULSA – Atomic Cafe
SEXY – Xmas Song
DON'T ASK – Life
So Gilman St. is on Snapchat
URANIUM CLUB – The Lottery
ABI YOYOS – Bohemian Grove
WIMPS – Middle Ages
ASMEREIR – Gente Estupida
SOCIAL SICKNESS – Nobody Likes a Thinker
FUNERAL SHOCK – Here Is
THE FONDLED – You Suck Eggs
The Gentrifier's Guide to Thrashing
WHITE TRASH SUPERMAN – Speed It Up
MEN'S RECOVERY PROJECT – Normal Man
PONCHO NEGRO – Fracaso
MR. WRONG – Do You Have a Job For a Girl Like Me?
Outro song:
HOBO JOHNSON – The Recipe