Rob digs into the MRR collection and pulls all seven' compilations that have come out on Maximum Rocknroll's record label over the years. He starts with the almighty Not So Quiet on the Western Front and the hits just keep coming for the entire hour.

Podcast: Play in new window | Download (Duration: 59:56 — 43.9MB)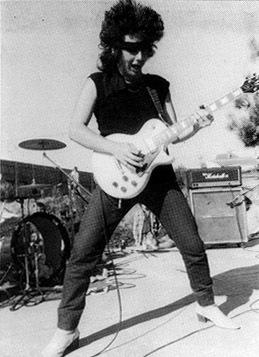 Intro song:
INTENSIFIED CHAOS'  – Intensified Chaos
Not So Quiet on the Western Front & Welcome to 1984
N.O.T.A. – Propaganda Control
CAPITOL PUNISHMENT – El Salvador
RAW POWER – Fuck Authority
MILLIONS OF DEAD COPS – The Only Good Cop…
RATTUS – Reaganin Jouluanju
M.I.A. – New Left
Turn It Around! & They Don't Get Laid, They Don't Get Paid But Boy Do They Work Hard!
CHRIST ON A CRUTCH – Nation of Sheep
CRIMPSHRINE – Rearranged
CRINGER – Pay to Play
SEWER TROUT – Wally & the Beaver Go to Nicaragua

Public Safety & Noise Ordinance
AIRFIX KITS – To Kill the King
DIRECT CONTROL – Public Safety
N/N – Es Anarquista
LOOK BACK AND LAUGH – Weight of the World
FACE THE RAIL – Wearing Thin
REGRESS – Blue Blood
Sound the Alarms!!
SILLA ELÉCTRICA – Es Lo Que Hay
D.H.K. – Kuantos Ninxs Mueren
PERMANENT RUIN – Paybacks Paid
GUTTER – Fixed Solutions
QUESTION – Identity

Random hits from the comps
SOCIAL UNREST – Their Masters
TERVEET KÄDET – Outo Maa
KILLJOY – Rich Plastic People
THE BRISTLES – Don't Give Up
CRUCIFIX – Annihilation
B.G.K. – Computer Control
FORMALDEHYDE JUNKIES – Religious Monster
FRAMTID – Nuclear Power Genocide
THE FIGHT – Ask
Outro song:
DEAD KENNEDYS – A Child and His Lawnmower
Maximum Rocknroll Radio is a weekly radio show and podcast featuring DIY punk, garage rock, hardcore, and more from around the world. Our rotating cast of DJ's picks the best of the best from MRR magazine's astounding, ever-growing vinyl archive. You can find MRR Radio archives, specials, and more at radio.maximumrocknroll.com. Thanks for listening!