Dan plays new records, new reissues, and new tapes for show #1400!!
Podcast: Play in new window | Download (Duration: 58:32 — 40.3MB)
Intro song:
AGNOSTIC FRONT – Remind Them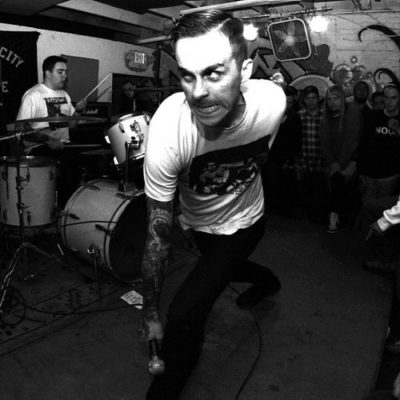 New:
BAD PEOPLE – Uncle Dosh
THE SENTENCED – Society
EUNUCH – Something Wrong With My Brain
HARD STRIPES – Duress/Pollution
PITFALL – Scapegoat
Reissues:
SPIKE PENETRATOR – California
SACRILEGE – Apartheid
BREAKDOWN – Dissed + Dismissed
PAGANS – Give Up
CRISIS – Holocaust
New:
IN SCHOOL – Conquest
PREDATOR – Opposite of Clean
SWEARIN' – Dust in the Gold Sack
HYSTERICS – Please Sir
SUICIDAS – Vertigo
Tapes:
RED DEATH – Already in Hell
THE BROOD – Closed Doors
NARCOMAN – Casualty
PRIESTS – Leave Me Alone
SHADY HAWKINS – Not My Comrades
Outro song:
INTENSIFIED CHAOS – Intensified Chaos
Maximum Rocknroll Radio is a weekly radio show and podcast featuring DIY punk, garage rock, hardcore, and more from around the world. Our rotating cast of DJ's picks the best of the best from MRR magazine's astounding, ever-growing vinyl archive. You can find MRR Radio archives, specials, and more at radio.maximumrocknroll.com. Thanks for listening!