Ref, Mike and Amelia join Rotten Ron and Horrible Hal for a bit of chaos instead of that Oscars bullsh*t!
Podcast: Play in new window | Download (Duration: 1:00:28 — 41.6MB)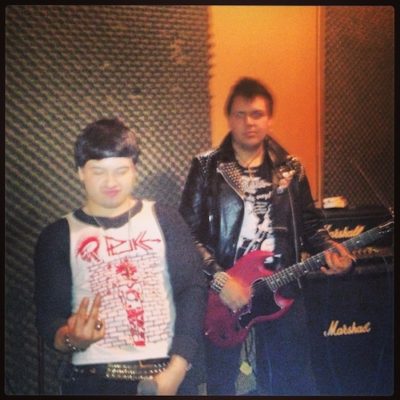 Intro song:
BLITZ – Criminal Damage
Ref – I Hate the Kids!
DISSENTION – Telling Me
STAINS – Sick and Crazy
RAW POWER – No Card
ANTI – I Don't Want to Die in Your War
Mike Desert – Feel Good Hits of the Bummer
ADRENALIN O.D. – Youth Blimp
THE EYES – Topographical Lies
McRAD – Weakness
OCCULTATION – Living Portrait
Amelia – Some Anarchy for You
SIC BOY FEDERATION – Exploding Baby
IMPACT – Anarchy
PRIMITIVE PACT – No Self Choice
AKUTT 80 – Nekt Blankt
Hal – Sad and Happy Dedications
MIDNITE SNAXXX – Giving Me the Business
IMPATIENT YOUTH – Don't Listen to the Radio
NAKED LADY WRESTLERS – Opening Yak
THE RIPPERS – The Prey Is In
SCHLONG – Piss
Rotten Ron – I Just Can't Be Happy Today
DEATH CAMP – Teenage Nightmare
RATAS DEL VATICANO – Ojo de Hormiga
SECRET PROSTITUTES – Guantanimo, Hey!
Outro song:
ANTIMOB – Everyday We Are Dead