Hungarian punx Attila & Viktor (new MRR columnist!) guest DJ with Tony, Spencer & Mariam!!
Podcast: Play in new window | Download (Duration: 1:02:57 — 43.2MB)
Intro song:
RAKOSI – Végrendelet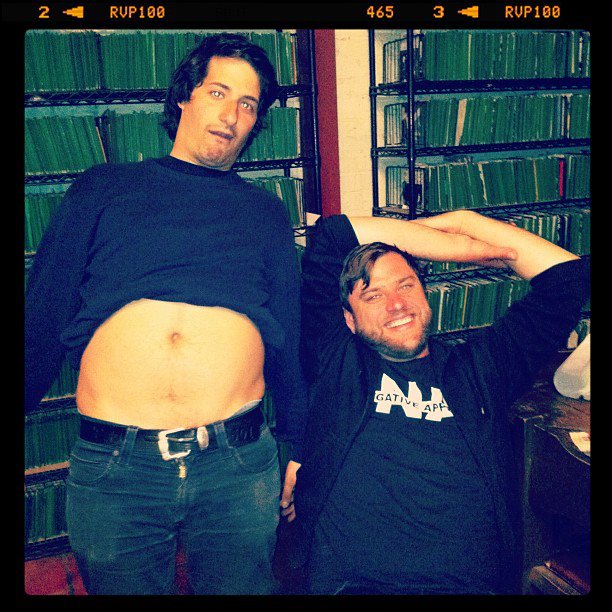 Viktor Vargyai – "Emotions & Noise Against Orbán Viktor…"
VICTIM – I Need You
FURY – Space Love
URINALS – Sex
THE PROLETARIAT – Blind
UNITED MUTATION – Infinite Regression
Tony Kills It!!!!!!
KILLING TIME – Wall of Hate
OUTBURST – No Choice
REST IN PIECES – Old Grey Mare Stomp/Stark Raving Nude
BREAKDOWN – Sick People
KRAKDOWN – Disappointment
Attila's top picks from hours spent in the MRR record collection
KILL THE MAN WHO QUESTIONS – Coatrack
NOEM – 300hz/Panzer
COLA FREAKS – Slalhjel
HEIMAT-LOS – La Séconde Necessaire de Léon Zyklon
BORN AGAINST – Nine Years Later
Spencer – Euro Issues and Reissues
TNT – Razzia
BELLEVUE – Soldier
KUD IDIJOTI – Vajk Na Bolje
PARAF – Farba
Mariam – "This shit is really pissing me off!"
TORREROS AFTER OLÉ – Rata
ÁS MERCENARIAS – Santa Ingreja
ALAN MILMAN SECT – Stitches In My Head
ALAN MILMAN SECT – I Wanna Kill Somebody
UPPERCUT – Am I Clean?
Outro song:
TOTAL CONTROL – One More Tonight