Workin' the show without Adam… Honoring Bruce Roehrs & Happy St. Patty's Day!
Podcast: Play in new window | Download (Duration: 1:01:00 — 42.0MB)
Intro song:
MARCHING ORDERS – Stranger to the New World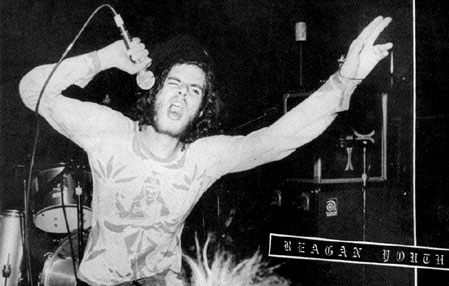 Rotten Ron – Kill Them!!!!
TUNNEL RATS – Run for Your Life
WHITE LOAD – Void
BELLICOSE MINDS – Tension
STITCHES – Sixteen
BLACK HUMOR – Kill Them!!!
Dumpy – Old School Punk Rock Songs
REAGAN YOUTH – Degenerated
TOXIC REASONS – War Hero
REAGAN YOUTH – Reagan Youth
NAUSEA – TechNoLogiKill
Chad – Kick The Sick
CHAINSAW – Police and Politicians
SHATTERED FAITH – Reagan Youth
CEREMONY – Sick
CLASSICS OF LOVE – What a Shame
Amelia – Jabberin' With the Boys
GG ALLIN – Up Against the Wall
VARUKERS – You're Dead
THE INSANE – Worlds Going Insane
Outro song:
RADIO BIRDMAN – Non-Stop Girls