Arndt visits from Germany and joins Rob in bringing you another ear stinging show!
Podcast: Play in new window | Download (Duration: 59:26 — 40.8MB)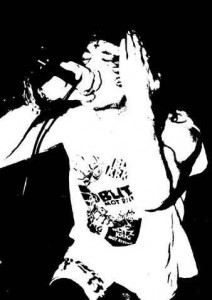 Intro song:
NOFX – My Name Is Bud
Rob – New Meets the Classics
STATUES – Uptime
DISSUADERS – Emergency Nurse
PERSONAL & THE PIZZAS – $7.99 For Love
TEENAGE HEAD – You're Tearin' Me Apart
EPOXIES – Need More Time
Arndt – Slightly Odd & Wonderful
BIG BOYS – Killing Time
CE BE BARNS BAND – She's a Winner
DAWSON – Diddly Squat
RED HERRING – Mold
TIMMY – Fatigue
Rob Goes Japanese in the Letter "G"
GAUZE – (title in Japanese)
GUDON – Egger
THE GAIA – This One
GAI – Liar
GISM – Death, Agonies and Screams
Arndt – Rockers
DAYS OF… – Men and Minds
SOCIAL UNREST – The Beatification and the Enigma of Katarina Witt
TALK IS POISON – Burn Like Suns
BLUT & EISEN – Fleisch Rollt
SO MUCH HATE – Green Walls of Power
Rob & Arndt – Randomness
PHOBIA – Give Me Genocide
D.R.I. – I Don't Need Society
EXTINCTION OF MANKIND – What's the Point
DICKS – Lost and Divided
TIN CAN ARMY – T.C.A.
Outro songs:
KOWLOON WALLED CITY – Annandale
GAS – (title in Japanese)