This Week: It's everything all at once with Fred, Zoe, Hannah, Anna, Cooper, Christine, and Henry. Croatian hardcore, Our Lady of Perpetual Anarcho, third wave ska, upper crust, magical realism, and all the ladies all at once. Plus, a silent four cake salute for Anna's birthday!
Podcast: Play in new window | Download (Duration: 1:05:08 — 44.8MB)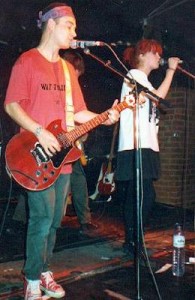 Intro song:
DISKURZ – Repelent
Cooper – Profane Existence Fanboyz
BROTHER INFERIOR – Promise Keepers
A//POLITICAL – Obscene Gestures
WHOREHOUSE OF REPRESENTATIVES – PC Song
SOFA HEAD – Barbie & Ken
Zoe – Can't Get You Out of My Head
DAVID COPPERFUCK – Oak & Pine
SPITBOY – Fences
KITTENS FOREVER – Mind Meld
Hannah – Dead Boys & Belligerent Broads
DEAD BOYS – All This And More
TRIBE 8 – Dead Clothed Boys
THEE HEADCOATEES – Cum Into My Mouth
CRASS – Where Next Columbus?
Christine – The Fireworks, Candy, and Puppy Dog Store
SCREAMERS – Magazine Love
SIN DIOS – Scala Crimen De Estado
HOMOMILITIA – Policja
SICK THINGS – Street Kids
Henry – Shit My Brother Screamed At Me When I Was A Baby
7 SECONDS – If the Kids Are United
OPERATION IVY – Sleep Long
SUBHUMANS – Religious Wars
Anna – 26 On The 26th
GRASS WIDOW – Thirsty Again
X – I Must Not Think Bad Thoughts
Outro song:
SHELLSHAG – Resilient Bastard