Pete comes with his radio "A" game, laying down two sets with strong themes and killer jams. Langford looks so goddamn unprepared by comparison, he might as well be wearing a barrel. I mean, seriously? This fuckin' guy. Still, good times are had by most.
Podcast: Play in new window | Download (Duration: 57:56 — 39.8MB)
Intro song:
SUPERCHUNK — Slack Motherfucker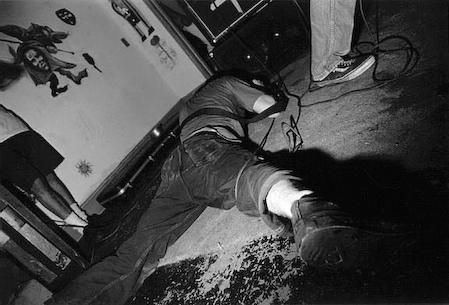 Peter Avery, in high school (Langford Poh, in diapers).
MEREL — My Sweet Dull God
FASTBACKS — They Don't Care
HOSE GOT CABLE — Ditto Rush Limbo
TINA, AGE 13 — Elevator
BEHEAD THE PROPHET, N.L.S.L. — Wardrobe Hassle
Langford has no idea what is going on.
THE KICK — Backside
MORDECAI — Waste
DRUID PERFUME — New Hair
TROPHY WIFE — Frankie's Song
THE PULSES — Beat Some Down
Get On The Ark by Peter Avery
THE MICE — Bye Bye Kitty Cat
THE EAT — Hey Jackass
PANSY DIVISION — Bunnies
TRONICS — Shark Fucks
MEN'S RECOVERY PROJECT — Problem?
Langford fucks up and runs out of time. Goddamnit, Langford.
UNIVERSAL ORDER OF ARMAGEDDEON — Fences
DIVORCE — Never Try Anything New at Least Once a Day
Outro song:
CROM — Battle Axe Butchery/Banned in BC